The inventory specialists
TC inventories are specialists in compiling independent residential inventories across central and east London.


Why do I need an inventory?
Under recent legislation, a tenant's deposit should be protected by an independent regulated agent with disputes about their return being resolved swiftly, inexpensively and impartially.
An inventory and check-out provide a comprehensive account of the contents and condition of the property both at the beginning and end of the tenancy. This should be compiled by a third party who can provide an independent assessment of what damage has occurred during the tenancy and who is liable for any repair. As these are compiled by an impartial third party it ensures any deductions from a tenant's deposit are incurred only where it is found to be fair and justified.
Why TC inventories?
We offer a full range of services to cover all your needs, including inventories, check-ins and check-outs.
All of our reports are supplied in a digital format by noon on the next working day after visiting a property.
Our reports are supplied in a clear easy to read format, available in digital or paper form. Click here for an extract from one of our reports.
We take numerous photographs of the property, including detailed pictures of any notable damage.
Account holders can log into this site to view and download all their reports and pictures compiled by TC inventories.
A summary page provides a simple reference to any areas that require maintenance.
A full cleaning synopsis is included detailing the quaility of the cleaning throughout the property.
We operate flexible working hours, including evenings and weekends at no extra cost.
We provide our clients with an efficient, reliable and flexible service.
Become an account holder and recieve priority service and more flexible payment options.
To make a booking, call now on 07530 210608 or email info@TCinventories.co.uk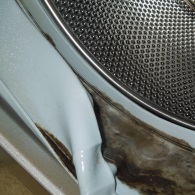 "The inventory supplied by TCinventories was invaluable when we needed to deduct from our tenant's deposit"
Stephen Watts
Independent Landlord